So I started writing this post the day after I arrived home from holiday, but with the large amount of books I'd read recently, it never got finished until now! So the next paragraph is a little out of date, but there you go!
As I'm sure you'll be able to tell from my disappearance on the blog and social media, I've been away on holiday – woop! I'm still pretty much on a comedown from the holiday (as well as still suffering from the effects of jet lag nearly a week later – next time I have an overnight flight, must make sure to take the next day off work :/). Anyway, as I mentioned in this post before I went away, one of the things I was massively looking forward to (aside from the cheap fabric in the US – I'll have a whooole post coming about that soon!) was having the chance to get on with some reading. And, wow, did I take advantage of that!
I'm not entirely sure how much other people look forward to long haul flights, but I do. Basically because it gives me the opportunity to be as lazy as I want. You don't have any obligations to do anything for like 9 hours straight except stay in your seat, out of the way of the air hostesses, and watch films. Or in my case, read. I do also love films, and since Ben isn't a big movie fan in general (he can't stay still for long enough), I don't get to watch them very much. So I did want to take advantage of seeing some new films while I had nothing else to do. I ended up only watching one film on the way out – Inside Out – plus the start of Cinderella, then only the start of a film on the way home (Duff) – the rest of the time was spent reading, and in the case of the way home, attempting (and failing) to sleep.
Then on the actual holiday, while I didn't get my full day at the beach or pool, there were plenty of occasions for sitting around, including some very long car journeys such as the 350(ish) miles one from just north of Atlanta down to Hilton Head Island near Savannah, so I took those opportunities to read too. So, yep, I definitely got through more than a few books! I'm hoping to do some full reviews of a few of the books I read on this trip as I feel like they deserve them, but here are some mini reviews of the books I've read recently – there are a few more of them than I anticipated as I should have done some pre-trip reviews, but there you go!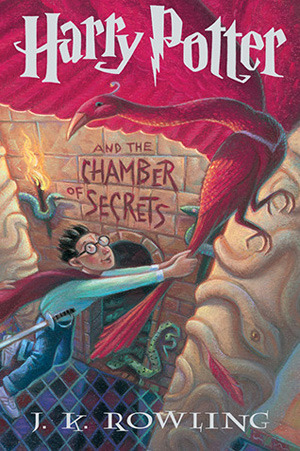 As I said in the last post, I'm not even going to bother reviewing the Harry Potter books that I've decided to reread recently, because, well, is it necessary?! Nevertheless, they go in my round up because I read them!
This was one of those books that I thought I'd love based on the subject matter, location and characters, but just couldn't get into. Having the Hoh River in Seattle mentioned in the first line of the summary, a place I visited and loved a few years ago, I thought I'd be able to recognise some places. And the blurb seemed to describe a psychological detective thriller. Unfortunately, I neither connected with the characters nor the location, which barely made an impact on the story whatsoever – it could have been set anywhere.
Alice Madison is the homicide detective in the case of a family of 4 found murdered in their home, with apparent links to the case of 3 boys kidnapped near the Hoh River 25 years, only two of whom returned. All the pieces were set for an excellent story, but the leaps between them, plus Madison's history, just made for an inconsistent and frustrating storyline for me. There were definitely parts of the story that interested me and I enjoyed reading, but the sudden leaps then randomly into other things that weren't as interesting ended up boring me.
Sad to say this wasn't a great read for me as it had a lot of potential and a lot of other readers seemed to have enjoyed it so much, but I just didn't gel with this book at all.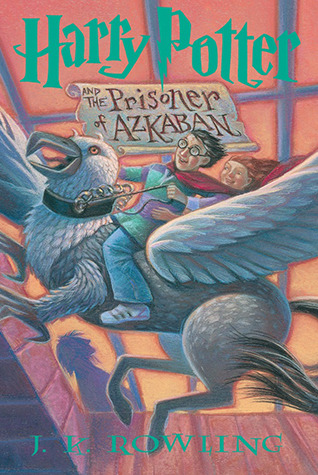 Yep, I had to read another Harry Potter #sorrynotsorry.
Glenn Cooper has recently become one of my favourite fallback authors, by which I mean, whenever I want read something I'm pretty sure I'll enjoy, that's fast paced and has a good storyline, I'll head his way – similar to Dan Brown, both in terms of writing style and theme. The Resurrection Maker was no different in these terms to any of his other books I've read and was one I did quite enjoy.
Told from 3 perspectives, as many of his books are, the storyline mostly follows Arthur Malory, a "Grail Loon", on his own personal quest to find the Holy Grail after a tip off from a friend who is promptly murdered, helped along the way by a woman who turns up on his doorstep willing to help him. With links to Thomas Malory and King Arthur (the other two storylines we dip in and out of), the trail becomes more and more in depth, meeting the "Khem", an ancient society trying to get the Grail for themselves, and delving into the science behind it, while visiting ancient and modern landmarks all renowned for Grail hunters that we're all bound to recognise.
While this wasn't my favourite Glenn Cooper book, I would definitely recommend it. I always have the issue in that one of the storylines in each of his books doesn't always keep me enthralled, and this time it was Thomas Malory's, but that's only a minor drawback from the book as a whole for me.
My colleague Laura lent this book to me once she'd finished reading it as she'd described it to me and I'd liked the sound of it. The plot isn't exactly a complicated one, rather it's one that will be sort of familiar to most, being the story of Pride and Prejudice but from the servants' point of view, focusing on in particular on housemaid, Sarah. The story itself was pretty intriguing in that it pushed the focus of Pride and Prejudice into the background, with the engagements, elopements and marriages of the girls coming to the forefront only as and when they affected the servants (for example, Mr Collins' marriage may have affected what happened to the servants of the house). The girls' anxieties and worries all become trivial in the face of the toil the servants are facing on a daily basis.
Of course, there is a storyline in itself to do with the arrival of a new footman at the house with a mysterious background, but what really fascinated me was seeing how the lives of the servants really did play out on a daily basis. While it doesn't give much insight into the lives of the Bennetts much more than we already know (the story could really have played out in any household), it was lovely to read a part and realise how it linked into the original story.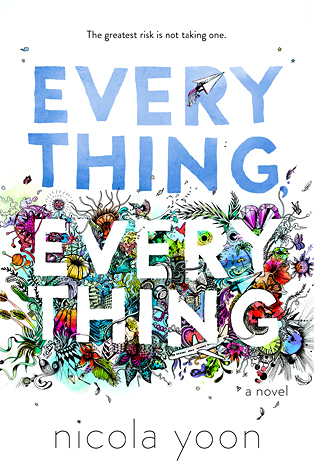 I'm planning to do a full review on this alongside All The Bright Places (below) soon, on Sarah's recommendation – they really do go together well!
This was my plane book, as in the book I sacrificed the majority of the films on the plane for because it was prime reading time! Before going on holiday, I decided to choose some books from my list of to-reads that I would actually spend some money on. Generally I tend to buy whatever I can find that's on offer for Kindle or I read proofs from Net Galley, but I decided to treat myself, and this was one of them. I'd heard of the film before, but never seen it, I knew it had some good reviews (as a sort of "classic") and I like the idea of the summary. And I wasn't disappointed.
Rosemary and her new husband Guy finally secure themselves an apartment in the Bramford – the place they've always dreamed of living. Despite warnings from their dear friend Hutch that the building is cursed (Victorian sisters who devoured their guests, and multiple other mysterious deaths), they take up their residence there in an "split apartment", ie. rooms that were once part of a large complex but have been split to make more smaller apartments. On the other side of the split are the Castevets, an older couple who at first they only hear through the walls with their strange sounding parties, but later meet and strike up a friendship with after the girl they were caring for, Terry, has been found having plummeted to her death from their window. After a night filled with strange puddings from Minnie Castevet and even stranger dreams, Rosemary wakes up feeling particularly battered only to find out weeks later that she is indeed pregnant with a baby she had so badly wanted, but not sure what to think about it as her husband had clearly gone about it while she had been passed out that night. And from there, the story really begins. It's a true nightmarish thriller with the reader constantly wondering whether Rosemary is just imagining the strange things she's thinking, the pains she's having but the doctor is ignoring, or whether something is truly going on.
This has definitely become one of my favourites and I'm hoping to read more Ira Levin in future, as well as see the film version of this too. All I can say is, I'm glad I wasn't pregnant or had a newborn baby when reading this, and I wouldn't recommend it to anyone who is!!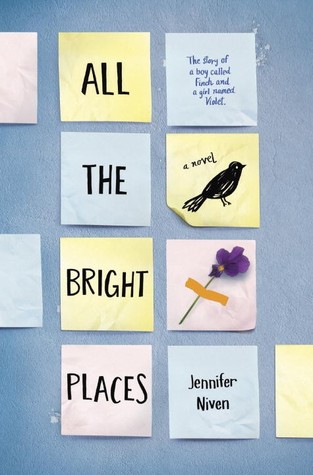 This will also be getting a full review alongside Everything, Everything (above) shortly!
I chose this book as another to read on holiday due to the recommendation of it for fans of Rebecca (our first Book Club read which I really enjoyed). The book spans two time periods, the 1890s and 1930s, and is centred around an isolated estate in the countryside where Alice (from the 30s), an unmarried woman who has got pregnant, has been sent by her mother to give birth secretly away from everyone who knows her in London. Around the manor are traces of the previous female occupant, Elizabeth Stanton, wife of the owner Edward Stanton, and their daughter Isabelle. Alone in the manor aside from the housekeeper and groundskeeper, Alice slowly discovers more and more secrets about the estate and its history and wants to know more, digging for information from a local villager and the descendant of the family who now owns the property and returns every so often, slowly uncovering facts that seem to reveal a dark history of postnatal depression and fear.
The novel has a constant dark and gothic undertone to it, while not being dragged too deeply into it. I was constantly wondering when the ghosts would appear, but fortunately it never goes so far as that! It was one that had me hooked and kept me intrigued right to the very end.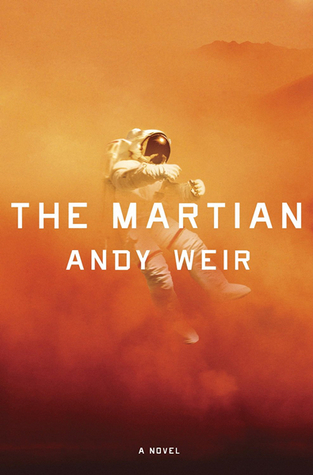 Yep, another that had me addicted – I was lucky to read a lot of good books on holiday! This was another recommendation from Sarah that was slightly different to the others, with her telling me that at the outset, but I decided to go for it anyway and I'm so glad I did – it's become one of my favourites that I'm recommending left, right and centre, although I'm sure many people probably now know it because of the film that's just been released. First though, book review, as I had no idea until I saw the trailer while on holiday that it was being made into a film!
I had intended to give this a full on review, but decided there's actually not a huge amount to comment on. The story is pretty simple – on a mission to Mars, as the crew prepares for an emergency evacuation from the planet due to a massive storm, Mark Watney is struck by a piece of equipment and presumed dead by everyone. Of course, you know what happens, after the crew has left and the storm passed, Mark wakes up with said equipment piercing his spacesuit and his side. With 4 years until the next Mars mission and no way to contact NASA, or in fact anyone, he really is alone, like the most alone anyone has ever been. But he doesn't let this phase him, instead turning to his mathematical and scientific skills to figure out his survival including how he will get water, how to make sure he has enough oxygen, and crucially, how to get enough food when all that was left behind was enough for a crew of 6 for 30 days.
There were a few things that were absolutely fascinating about this book: Mark's instinct for survival against all the odds and his positive outlook (seriously, I would just sit and cry) and just how he did it – I guess, not just him, how the author figured out all these survival tactics. I also loved the writing style – there was something about it that kept me reading, with the majority of the book from Mark's POV with his diaries, the perspective of NASA back on earth, and the occasional dip into a neutral viewpoint (ie. when something went wrong that only the reader was allowed to see).
So of course, I had to watch the film as soon as I could so dragged the family there on Sunday as a "birthday trip". And of course, it was just like with every book made into a film – why do they miss so many parts that are crucial to me?! If I hadn't read the book though, I still would have thought it a good film, I just wish they'd included a few specific parts. And, of course, you can't get all the depth of the book into a film, so honestly, even if you've seen the film, please read the book – I highly recommend it!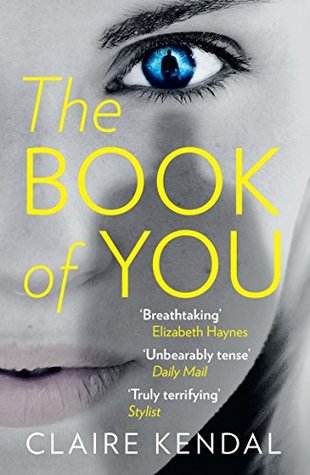 Okay, yes, I chose another book on the promise that it was perfect for fans of Gone Girl and Before I Go To Sleep – I know, I need to stop doing that, but it works out sometimes, and this was, fortunately, one of those times. The storyline is immediately apparent – Clarissa is being stalked by a creepy work colleague, Rafe, who she once allowed into her bed on what at first seemed to be a error of judgement but later seems to be more and more suspicious. Even now, when the story's set, as Clarissa is away from work doing jury service, Rafe still manages to find and follow her, making advances.
The book is described as a psychological thriller which had me thinking that we might find this was all in Clarissa's head. But what was the most scary thing about this story was how ordinary it all was and how slow and creeping the building up of the stalking was – it was honestly something that you can imagine happening. Rafe is a terrifying character, despite doing barely anything that could be considered outright to be threatening, as is discovered when Clarissa tries to find help with him and is told she needs far, far more evidence against him. I guess it just shows how manipulative people can be, turning friends against her but making it seem as though she's the one instigating it, isolating her from her family as she doesn't want to bring them into it.
This is definitely an eye opening read about the fears and dangers of stalkers, and a story I would recommend to others.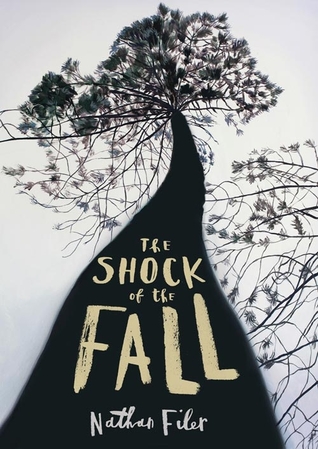 I feel like this is a difficult one to review, with the storyline not being a particularly quickly moving one, or much of a storyline at all really. It is mostly described as being about Matthew's slow descent in mental illness following the death of his brother, Simon, in his childhood. We know immediately that Simon has died, and we know mostly how and when, although the "big reveal" of how comes later in the book. The story comes from Matthew, our unreliable narrator, mostly from within the confines of a facility has been taken to for his broken mind.
What got me about this book was that it didn't really seem to me to be a slow descent into mental illness – more that it was there all along and part of his personality. The slow descent thing to me seems to be that the reader wouldn't notice it coming on until all of a sudden you're reading something that makes you stop and wonder when the change happened. In this book however, it was immediately apparent, so didn't quite portray that descent to me. One other thing that slightly bothered me is that many people are calling it groundbreaking, showing the realities behind mental illness – yes, it does do that and I do like that. But it also seems to be slightly off for me in the fact that it seems to be saying that something big and disastrous has to happen to break a person like that, when in reality, there doesn't need to be that one big event or a family member (in this case, his mother) that pushes him towards mental illness. I know, that's not how the story would work if it was like that, but with it being a groundbreaking novel for mental illness, I just thought it was important to note that it doesn't always need a big trigger like this – it may make some people feel their issues or illnesses are not worthy because they didn't have that.
Anywho, aside from that – a good book with a fairly good plot and a good background. Lots of goods, but for me, no excellents.
Bit of a random one, but the villa we stayed in for our second week had a few shelves of books, and running low on holiday reads on my Kindle, I decided to pick one from there – Dawn French was my author of choice as I thought it might be a somewhat entertaining read, and that it was, despite our protagonist actually being a woman in a coma. Basically, the story isn't so much a story, more an observation on the people who visit her while she's in a coma and more of her life is slowly revealed. From touching moments such as her daughter and granddaughter she's never met visiting, to hilarious ones such as when her sister turns up with animals whose "healing powers" will surely help her, and her cleaner's malapropisms as English is not her first language.
While the blurb tells us that we will uncover secrets about Silvia, and we do, both about her life prior to the coma and how she fell into the coma, it's not so much a big mystery to unravel, but rather, as I said before an observation on her visitors. It wasn't the best read ever, but it was comical, a little touching and a pretty good, quick read for holiday.
After reading this, I'd given it 5 stars, suggesting that I loved it at the time of reading. However, going back to write this review now, it took me a little while to remember the finer details of the plot, so I've knocked down my stars a little as it must not have made too much of an impression on me!
This was another psychological horror type book, centred around a missing baby, claimed by her mother, Estelle, to have been snatched from her cot despite no signs of a break in. The mother herself however is found only shortly after the disappearance in a terrible car accident with no memory of what exactly happened, only knowing her baby is gone. As the story unfolds, showing details of her slightly unhappy marriage, sent to live alone with the baby in a house still partly under construction where the husband will join them at some unknown point in the future, and strong hints of postnatal depression, you begin to wonder whether Estelle really has done something herself to the baby.
This was a good read overall, and definitely draws attention to an important point – postnatal depression and the possible dangers of it being ignored. In this case, you want to blame the husband for not doing more about it sooner, but I guess it's not always possible.
I've just finished reading this one (I started it after coming back from holiday), so just managed to squeeze it in! Yep, another Glenn Cooper – like I said before, a good reliable author for me now. This didn't have the same "layout" as the other novels of his I've read though with the split over 3 time periods.
John Camp and Emily Loughty both work at the world's largest super collider tunnel surrounding London, one built to outdo Switzerland's, she as a scientist, he in security. When the collider is started up for the first time, but continues to power on higher than projected, a strange thing happens: Emily disappears in less than the blink of an eye (it happens between the frames of the security cameras) and a strange man appears who immediately runs. Of course, John, romantically intertwined already with Emily, has to go on the mission to save her (because he's a man and all that – yep, there were a few very typical stereotypes going on here!) to what they discover to be "Down", filled with all the criminals and sinners of days gone by.
While this was a good read that I enjoyed, there were points that I started rushing over just to get to the end of the book to find out what happened, mostly the "war" parts with characters who were well known as rulers or dictators from the past – it was fascinating to come across these characters, but sometimes just went a little far. There are two other books in this series and I would like to read them, but I think I'll give it a few more books until I jump into the next one.