Aww, I just missed off my Goodreads Challenge goal by 1 book in 2015! I'd set my goal at 50, then ended up so busy as it reached Christmas that I just didn't get the chance to finish my last book – typical! And I was only like 60 pages away or something, that counts, right?!
Anyway, I've got a bit of a backlog of books to review at the moment, as I promised a few separate reviews that I haven't got round to yet in addition to my usual book round ups. Fear not, they will be here soon, but let's at least start with my last couple of months of 2015 and what I read during them. For deals on all these titles and more be sure to check out Mamma.com too by the way!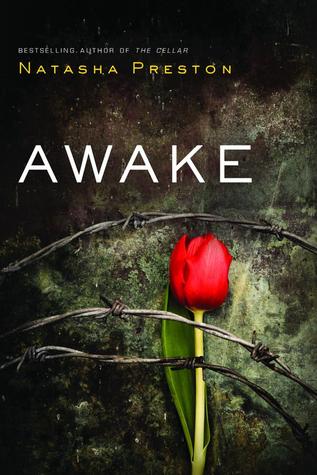 This book was an odd one as I kind of loved it and kind of disliked it at the same time. I think the problem was that there were several little "niggles" with it that kept catching my attention and actually had me throwing my Kindle down on the bed in frustration several times, from typos to weird use of Americanisms and American spelling in a book set in the UK and written by a British author. I should mention, I was reading a proof copy, so typos can be overlooked in this, but there were things that just seemed so odd, like the teenagers in the book going to the movies and eating Oreo cookies instead of biscuits that just jarred with the setting.
Anywho, the plot of the book was somewhat odd actually – it was all typical boy meets girl, they quickly fall in love. But the "catch" of the story was she has no memories before the age of four. This threw me because, well, who does?! I mean, I have very few flitting memories before that age, as do most people, so none is hardly noteworthy – if it was before the age of seven or something, that would be more hard hitting! Anyway, so slowly we realise that something is not right about Noah and his family, and that they are drawing Scarlett in. I don't want to go giving away the whole premise, but the book takes a turn for the strange when you realise it's all to do with a secret cult that Scarlett's family were once part of, and that Noah and his family are now.
It wasn't a bad read, in fact, the story was quite good. It was the small niggles that I mentioned before that bothered me enough to bring down the rating of the book, as well as the insta-love that you often get in YA novels.
Ooh, very exciting to note that this is currently free on Kindle! I think it's because it's first in a series, the rest of which cost a normal price – I've been hooked in by those deals before, and may be by this one!
This is a funny book because I did enjoy reading it quite a lot, but it just took me forever to get through it for some reason. I'd like to think it was because I was mirroring the storyline, but in reality, it was just because I was being slow! The beginning of the book is fairly mysterious – Claire wakes up in a room that she doesn't recognise, covered in bruises and with little memory of how she got there. It soon becomes apparent that she is captive to a wealthy businessman who she met only hours before her kidnap, and that she has unwittingly entered into a contract with him that he will pay off her large debts if she will "work" for him. This work however is of his choosing, and isn't necessarily of a lewd kind, although that does enter into it. At his hands, she suffers abuse, physically and mentally – with loneliness as she is locked away in her suite seeing no one else seeming to be the worst torture for her.
And I'm sure you can guess the rest of the storyline, a little bit Beauty and the Beast-esque except modern and far more terrifying. Her captor, Anthony, is the most frightening and unpredictable man – one minute you love him for being so "nice" to her, although by this point, you're seeing him through her eyes so "nice" is definitely a relative term, then you hate him again. It's the perfect example of domestic abuse and showing how victims will stay with the person they think they love, as she is even slowly given opportunity to leave, yet stays as she worries about the consequences.
As I've mentioned, the book is part of a series that I'd be interested to read the rest of at some point. I didn't love the book, but it was definitely a good and interesting read.
This was (yet another!) book that I picked from the lists at Net Galley because it was touted as an excellent read for fans of Gone Girl, and I've got to say, I do actually agree with that this time, as I often don't!
We're introduced to our main character, Jodie, a failed suicide and imprisoned for the murder of her husband, leaving prison for the first time, and it is immediately obvious she is still bitter about this cruel twist of fate as her seemingly perfect husband had killed their daughter. When she is approached by a journalist wanting to tell her story and claiming he has some information on her husband, she is at first sceptical but soon comes to realise that what he's telling her about her husband is actually true. Together they embark on a mission to set things right, she for revenge and unwilling to have him with her, and he to find his story. It's impossible to say much further about the plot, but believe me when I say it has a fast pace and enough twists to keep you turning the pages, particularly as you reach the ending. It's one I would recommend to fans of thrillers and mysteries and was a pretty easy read.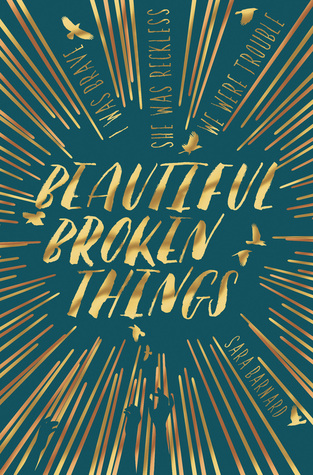 I wrote a full review of this in December 🙂
This is another NetGalley read and will be available to buy in April 2016.
Again, I was swayed by reviews as this mentioned it would be enjoyable for fans of The Curious Incident of the Dog in the Night Time, an old favourite book of mine long before I started reviewing books, even before the blog came about actually I believe! Shtum is described as "a story about fathers and sons, autism, and dysfunctional relationships" and that sums it up perfectly. Ben is Jonah's father, and Jonah has autism, towards the more severe end of the spectrum. But sadly Ben's wife finds it difficult to cope with many aspects of Jonah's condition, as is immediately apparent. The apparent focus of the book though is getting Jonah into the school that he needs to be at, one which can cater for all his needs, and to do this, Ben and Emma make the decision that being separated will help their case against the board. So Jonah and Ben move in with Ben's elderly father, Georg, and the three men have to learn to live their lives bumping off each other while dealing with the particular aspects of Jonah's condition.
The book was fascinating in that I have very little experience or knowledge in the world of autism, so seeing it from the perspective of a family struggling to cope with it was very enlightening. Despite Jonah being the main focus of the book, it often seems that he's being forgotten as the needs and wants of others take over and his silent voice goes unheard. It's not a story of miracles happening, but more of real life and how this all actually works. I'd recommend this to anyone to read to get an insight into autism, but as well as a fascinating story about dysfunctional family life.
I was enticed by the description of this book which hinted at a devastated world where people are forced to escape to the virtual reality of "Nirvana" in order to experience the world that once was, and the book didn't fail on this premise. As you'll probably know if you read my book posts, dystopian worlds are kind of my thing! The story behind this though sees Kenders, an animal rights activist, fall prey to the "machine" that is the new world she lives in when her boyfriend, Andrew, who works within the systeming behind Nirvana and is working on new ideas for it, disappears and is pronounced dead. Of course, she doesn't believe it, despite all the signs seeming to point that way, so sets out to figure out where he is and what has happened.
It's a little scary as a plot with the overwhelming sense of the characters always being watched by a Big Brother type system, whether they are inside or outside of Nirvana. Kenders sees the network of lies that the corporation is built upon, which is already felt in the community as a whole but is fully revealed to her as she delves deeper. It is, to be honest, the fairly predictable plot of this type of YA novel but was nevertheless still a good, fast paced read that I enjoyed. It also leaves you on the giant cliffhanger of all cliffhangers (as is to be expected!) which saw me throw my Kindle down in frustration, so of course, I will be eagerly awaiting the next one!
So despite it being in big letters on the book cover, I have literally only just seen that this book is written by the creator of Silent Witness, only one of my current favourite crime dramas on TV! I was even planning to say that I could imagine this being the exact sort of thing I would love to sit down and watch on TV 😀
Anyway, you can probably already tell that I enjoyed it. With an introduction to the book explaining that it's a work of fiction based on a nineteenth century legend of dolls found in coffins in a cave in Edinburgh, I was hooked already. As you can imagine, twelve tiny coffins with twelve tiny dolls are found in an abandoned bunker, several of them damaged in different ways with the coffin lids closed, others unharmed with the lids still open. Detective Mark Lapslie is called in to investigate along with his sergeant Emma Bradbury.
When a bride is then killed by sniper shot on her wedding day with no obvious reason why, the pair are brought in to investigate this too. It is soon apparent that the two cases may be connected as the police then find that another of the dolls has been mutilated and placed in a coffin, this one wearing a wedding dress and "killed" with a shot.
As you can imagine, it's one of those race against time thrillers to find who the murderer is before anyone else comes to harm, but of course there are plenty of false alarms, red herrings and twists along the way. It is the work of an expert in killing and covering up, so the pressure is really on.
What made the book more interesting is that Lapslie suffers from a condition called synaethesia wherein he can taste sound, and that the killer is apparently aware of this too. Obviously it's a difficult condition to deal with in any situation, but even more so for a police detective. The relationship between him and his sergeant though is brilliant, as she is able to sense when he can't deal with situations due to his condition and is always there to prewarn people to keep the noise down.
It was a good read and I'd definitely read more from Nigel McCrery. I only realised part way through that there are others in this series, like most crime thrillers and detective novels, so I'll be looking for those too.