Still catching up – I know! I'm quite proud of how well I'm managing to balance everything in my life right now, although it's a bit of a tightrope. I'm constantly trying to figure out how to spend enough time doing things I want to do alongside things I need to do, but then there are those things that cross over a lot. I kind of need to exercise but it's never been a priority up until recently when I got into my 30 Days of Yoga – now I'm trying to squeeze in additional yoga in every spare minute. Luckily that's not something that's too hard – downwards dog while watching TV anyone?! Then there's sewing – that's my big downtime thing, but often gets left to the weekend. And blogging, of course! I'm currently slotting that into any spare lunch break minutes I have left over after yoga and the gap in between me getting home from work and Ben getting home as I don't like to spend all evening behind a screen and want to spend time with Ben. And then there's seeing friends and family in there too. The I don't need to read necessarily, but I love doing it, and actually if I don't, I can't do these posts. And reading is my other downtime thing too – it's relaxing and calming (most of the time!). Somehow I manage to slot work in alongside this too! What can I say, I like being busy.
And somehow I'm not left with much time to write these posts! Nevertheless, here we go 😀 I recently read Amber's post on 4 books to read and realised her short descriptions were far more gripping than my rambling ones, so I'm going to try and keep them short (like I used to!) and I also read Shannine Alice's reviews recently and really liked the style of how those are laid out, so I'm taking inspiration 🙂 I'll keep the long reviews for full posts (hopefully…)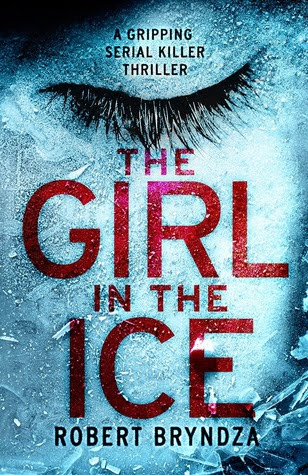 Plot: The Girl in the Ice is a pretty standard murder/detective novel, with a fast paced plot, some fairly strong and quite twisted characters that give the book further depth. DCI Erika Foster is our investigating officer who is dealing with her own troubles and the victim is a young socialite found encased in ice with a wealthy and eccentric, in not the best ways, family.
My thoughts: I like these kind of books for a quick read that I know I will enjoy, and I definitely did – it's just not one that was massively outstanding to me.
Plot: Sophie Stark is a mysterious creature. We're introduced to her through a variety of characters who know her throughout her life, each of them presenting different faces that sometimes don't quite seem to add up – sometimes a weird and slightly creepy young girl, other times a confident and collected young woman. It's up to the reader to bring together their own picture of Sophie Stark based on these accounts and to understand her as a character as she never tells her own story herself, echoing the loose plot of the book as Sophie as a film maker, always behind the camera.
My thoughts: I didn't have high expectations that I would like this book as I think I was expecting a windy, flowery sort of story, but I was glad to find that actually it was more on the gritty side of life which I prefer! It was a good and interesting read that I enjoyed, even though it was quite different to my usual reads.
Plot: You probably all know it by now! The Great Gatsby's narrative is told by a young man, Nick Carraway, about a period of his life while living on Long Island's West Egg district alongside his infamous neighbour, Jay Gatsby, a mysterious man known for throwing big parties in the crazy world of 1920s America. The plot itself is fairly loose, with few "main events". Instead it plays out a tale of love and longing in an entirely different way to the usual.
My thoughts: Yes, I know I've read it before! Maybe this is a book that just gets better and better with age? I read it first at school and didn't really connect with it at all. Then I read it 2 years ago after watching the film and liked it. I've watched the film several (read: maybe a hundred…) times more since then because I am so in love with it. I love that it shows a different side to the 1920s than what we know; I love that the characters get deeper and shallower on every reading; I love the portrayal of the Jazz Age and emerging America. I haven't reread any other books in the past few years aside from Harry Potter, but believe me, I'll be reading this again. If you read any classics, read this one.
Plot: A crossover between detective work and supernatural fiction, Ink and Bone tells the story of Finley, a young woman living alone with her renowned psychic grandmother in The Hollows, New York, dealing with her own prophetic dreams and sights. Alongside this we are told the heartwrenching story of a family whose daughter was snatched in the woods and has not yet been found. The mother, at her wit's end, turns to Finley and her grandmother for psychic help to find her and the case falls on Finley to follow her instincts.
My thoughts: I love supernatural themes, I love mysteries, and I love detective novels, so this is definitely a good combination for me! At first, the feeling of the book didn't seem to mesh with my expectations – from the cover and the description, I was expecting a more typical in depth detective look at the story, which can occasionally bore me a little, so I was surprised to get more of a YA feel from it which, to be honest, I prefer. The storyline was good, I liked the characters and I liked the ending too – it had me gripped throughout. It seems that this is actually part of a sort of "series" with previous books set in The Hollows with the main detective and Finley's grandmother solving cases together (though I haven't read these) and it also seems that there'll be more follow on books from this too, so I'll look forward to reading those in future.
Plot: We come into this story as Lily, along with her young daughter Sky, are escaping the basement prison they've been kept captive in for years: Sky all her life, and Lily 8 years – an unusual place for a book to start as that's usually the ending so one that grabs you straightaway.
What I liked was seeing the other side of this that we normally don't see: people always think that when the captive returns and the person responsible is named and caught, everything will be fine – the family is back together again, justice is somewhat being served and so on. But in reality, that's not the case. Learning to live in the real world again, dealing with media attention, feeling terrifying new emotions like guilt and anger afresh, just a few of things you come to realise in this book. And behind that, it had a good storyline too, with Lily's twin coming to terms with the fact that her sister is back but not as she was before and Lily finding out that her family has entirely changed. I enjoyed reading this and it did have a couple of surprises along the way – a good read.
Plot: Set in England around a century ago, Smoke sets the scene of a world in which a wrong thought or deed will cause a person to emit smoke. The story follows two boys, Thomas and Charlie, from a prestigious school where they learn to be "gentlemen" who absolutely do not smoke, and a girl, Livia, strict in her beliefs about leading a smokeless life. We come straight into the story in with a fast paced incident in the school where one older boy tries to force more vulnerable ones into smoking in the middle of the night to harden them and get them in trouble the next day – smoking is a punishment. When the three main characters are forced out into the "real" world where smoking is more than an everyday occurrence and thought of in many different ways to their own opinions, it starts to change their minds on how they perceive everything. And on top of that, the main thing that has pushed them into the real world is the hidden underworld where smoke is being investigated and manipulated for people's own gains and the gains of the "greater good".
My thoughts: The premise of this is fascinating – truly. Can you imagine a world in which your every misdeed or sin is marked and noticeable to everyone? Of course it creates a sort of hierarchy among people. The story itself is also really good, as are the characters. Young people finding their way in the world and creating new understandings of it that can change. I did occasionally find it a bit slow though, despite the fast paced scenes. I did enjoy the atmosphere, premise and storyline though so would recommend it.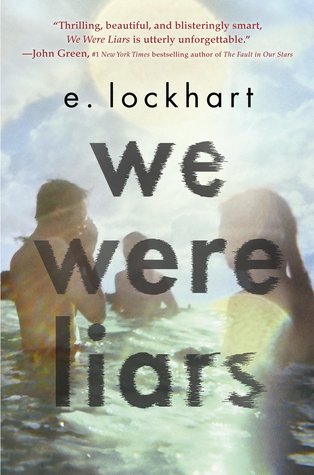 Plot: A distinguished North American family visit their own private island every summer where each family unit has their own house to live in. The oldest group of cousins, plus an outsider who becomes one of their group quickly, call themselves the Liars. Our narrator is still recovering from an accident that happened before the present summer in the book that is revealed in pieces throughout the narrative. But it's otherwise a story following this summer on the island pieced together with previous summers. I can't say more as I want you to go in "blind" as others have said.
My thoughts: I loved this. I loved it, I loved it, I loved it. It's a "Marmite" story from what I can tell, but my stance is firm. Many dislike the characters: they are young and they are pretentious. But I love them as characters exactly for this – they don't know life otherwise. It's one of those hazy summer type novels with a bit of romance, a dysfunctional family and an excellent plot. I don't want to ruin it, so I'll just say – read it. Go now and buy it and read it.
Plot: Sabrina is a normal woman, working at a pool "saving lives" of older people – although the "excitement" even of the one big opportunity for this manages to skip her by as she takes a break. When she discovers that her ailing father had a marble collection that she knew nothing about and starts to delve further into it, life begins to grow more exciting and interesting.
My thoughts: I've always loved Cecelia Ahern novels, so to be honest I was little bit disappointed that I didn't love this more. Don't get me wrong, it was a good read and I always enjoy that her personality is injected into her stories, being set in locations she knows, but it just wasn't quite as good as her others for me. Alternating chapters between Sabrina and her father as a young boy kept it interesting and I definitely wanted to keep reading to finish it, but sadly not a favourite. I read this on holiday though and it did make a good holiday read, not being too heavy or difficult.
* Titles marked with a star were provided for review by publishers.