It's book review time! I'm failing a little bit on my Goodreads challenge at the moment – I get up to date with it, then have a busy few days and drop back a book or two. Very frustrating as I'm determined to reach it this year! Nevertheless, reading isn't about meeting goals – it's about enjoying the books. And these past couple of months have had several really good books. So let's get on with the reviews:

Plot: Set in small town America, a girl, Jenny Kramer, is attacked and brutally raped at a local party. Everyone should know each other, but no one's definite who it was. In the immediate aftermath, Jenny is given a controversial drug that causes her to brain to entirely erase the memory of the event, however she is briefly told when she comes around what happened to her. The book follows Jenny's stuggles to understand what happened to her without having any details whatsoever about it; her parents trying to come to terms with what's happened to their daughter and struggling between wanting to know the truth and wanting to protect her; and her psychiatrist, who narrates the book.
My thoughts: This book was intriguing and fascinating, but terrifying at the same time. I really like a good psychological thriller where you've got an unreliable narrator, and this book has that – being from the point of view of the psychiatrist who is in no way impartial. The idea behind the book in their being a "cure" for bad memories in getting them entirely erased is brilliant, and I love how it explores how the memories that aren't there can still affect you while being a mystery to solve at the same time. It was a good read and one I'd recommend.
Plot: Hendrik Groen is an elderly man living in a retirement home and this is his diary. Yes, he might be succumbing to some parts of old age, but he likes to remind the reader that he is not dead yet. His diary is intended to be an expose on his care home but ends up being a somewhat comedic and very realistic journal of the ups and downs of his life, especially as "new girl" Eefje moves in and his "gang" set up the Old But Not Dead Club.
My thoughts: This was a lovely, mostly lighthearted, brilliant read. Excellent for its comedy value but also heartwarming and interesting. As a younger reader, it's not a topic that I thought would be interesting – a care home in the Netherlands – not a thing or a place I know much about – but it really fascinated me. The characters are wonderful and their antics are brilliant – I just hope when I'm old I'll be in a similar club in a care home planning similar trips! This would make a good holiday read – easy to dip in and out of without a complicated plot but fun.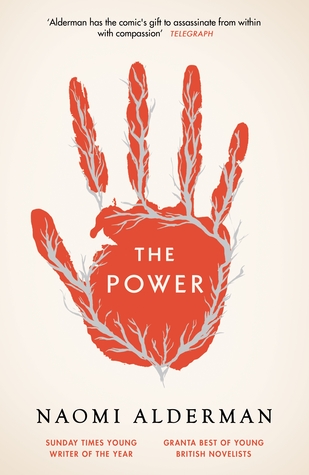 I wrote a full review on this book in October – read it here!
Plot: When Carrie's sister Ginny dies, she leaves behind her two younger sisters, her mum who goes away on a meditation course and doesn't return, and a dad trying to hold the family together. Carrie turns to her older sister's friends and turns from science geek obsessed with space to a rebellious teenager. Her dad enrolls her on work at a local national park building a bridge in attempt to remind her who she was before and get her back on the straight and narrow.
My thoughts: I love a good YA book, and this was one I did quite like. It doesn't launch into the stereotypical YA romance straight away, but does have it lingering in the background and brought to the forefront later on. I was initially drawn to the book with the idea of a summer spent in a national park, and I loved the fact that it was set in the 80s (probably helped I was watching Stranger Things while reading it!). It's not a complicated book, quite a quick and easy read that will really appeal to YA readers, good but not outstanding. I'd recommend it!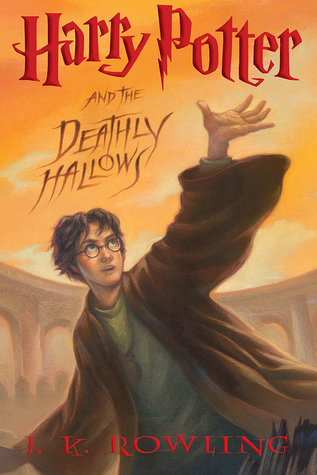 I haven't bothered reviewing any of the Harry Potter books on this reread because…well, do we really need more Harry Potter reviews?! But just quickly, I loved reading the last book again. It's the one I've read the least times so there are occasionally bits in it that still surprise me a little bit because I'd forgotten small details. And it's the last one, so you've just GOT to love it. It also brought back memories of reading it for the first time when we were on an RV holiday in the Blue Ridge Parkway – I remember the day it came out and I just wanted to read ALL DAY and was angry my parents wouldn't let me waste a day of holiday to do so 😀 I was given a bit of time on the beach to read though and it was so funny looking around to see everyone holding the same book in their hands (much better than that time we were in Turkey and everyone was reading Fifty Shades of Grey around the pool…)
And then, finally I was finished and ready for…
So this is one I've chosen not to rate out of 10 or give a plot for. There are lots of people who don't want to know a single thing about this before they watch or read it, and there are some who don't want to know full stop, so I don't want to give away anything at all.
I'd wanted to be one of those people. I didn't want to read it as I wasn't sure it was "true" to the Harry Potter world I knew. But then I couldn't resist – it was Harry Potter, it was some J. K. Rowling had in part written, and I wanted to know more. BUT I decided if I was going to read it, I'd have to reread all the other books first again…while still continuing to read other books because I needed to review them. I knew it would take a while and I'd be very behind when I finally did read it, and I was right – I've only just read it! But I did so in a day, which probably says all you need to know about whether I liked it or not. Okay, so there are parts that I wasn't keen on, but I also loved getting the extension on the wizarding world we all know and love. And whereas before I wasn't bothered about seeing it on stage, I now desperately want to – gimme those tickets!
Obviously it was very different to the other books since it's a script so written in entirely different format without the character building prose, but I could just imagine some of the scenes on stage looking absolutely wonderful. And it answers some questions we've all had since the ending of Deathly Hallows. So yep, that's Cursed Child. Now I just have to wait patiently for the next release of tickets…
Plot: Flora Mackie is a young girl when she first travels to the Arctic with her father on his whaling boat, remaining there the whole season and befriending the Eskimos who live there. She falls in love with the land and the people and cannot stay away. The book narrates her life as she grows up with a determination to return, leading her own expedition, and meets Jakob de Beyn, another explorer from across the Atlantic.
My thoughts: I love books about frozen and isolated landscapes and will devour them entirely – they instantly shoot to the top of my reading list! I really enjoyed this one, with its mixture of passion for the Arctic and passion between two people. You could really feel the draw that the landscape has on them mirrored in each other. The book is set over a long period of time and over the turn of the 20th century which made it all the more interesting to see how the expeditions worked in days before things were as easy as they are now too. I really recommend this one if you're into books set in isolated landscapes too, but be prepared for a lot more on the "relationship" side of things too – I wasn't and was surprised to find myself in a Liverpool hotel room with them a few more times than I expected!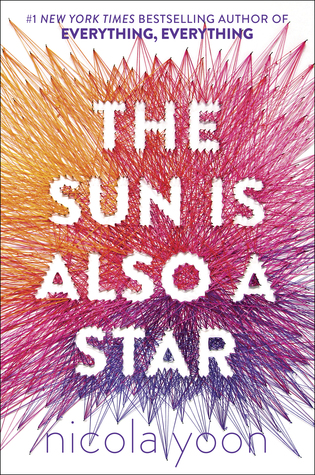 Plot: Set over the course of a single day in New York, The Sun Is Also A Star is a YA romance. Natasha is a girl whose family are about to be deported back to Jamaica, in fact, that very evening who is sceptical about life, love and the universe. Daniel is from a tightlaced Korean family, set on a track to become a doctor (in fact, it's his interview for college that day) but dreaming of being a poet. And then through a series of events that seem orchestrated, they meet.
My thoughts: I read Everything, Everything by Nicola Yoon back in October last year and enjoyed it, so I knew that The Sun Is Also A Star would be good too, but to be completely honest, I was expecting light and fluffy YA reading – not that there's anything wrong with that as I do enjoy it and would happily pick up one of those any day. But instead, I was quite hooked by this book. Yes, it is a light and fluffy YA novel that's got a complete whirlwind romance, but it was lovely. It was heartwarming, with awesome characters. I liked that it was just set over the course of a single day and showed that all-consuming love and passion that young people feel in a relationship, but then transcended that too slightly. I liked that it approached the concept of a relationship between a black girl and a Korean boy and how their families react (/would react) to it without being too heavy, but not sweeping it under the rug either. Generally, I just really liked it when I wasn't expecting it to have that much of an impact on me. I read it really quickly and then was sad it was over! This is definitely one to read, especially if you're a YA lover or enjoyed Nicola Yoon's previous book.
* Titles marked with a star were provided for review by publishers.